Chewbacca – Return Of The Jedi (Kenner 1983)
1 in stock
$550.00
Here is the loveable furball from Kenner's 1983 Return of the Jedi, Star Wars Line. This Chewbacca is molded to resemble the character from the film with the best 1980s sculpting that the 80s could afford.  1983 saw the release of the 3rd and at the time the final Star Wars movie. To coincide with that film Kenner released all new figures.
This particular figure is AFA graded with a score 80. Its near perfect for its age with only a slight yellowing to the bubble and a notable sticker from the toy store that didn't realize how valuable this toy would be. Lastly those black marks on the back are on the original packaging and were used to cover up the secret figures that Kenner had yet to release.
This figure comes in the clear acrylic box to keep the AFA Graded score. It is a classic and a collectors item. We have given the Kenner Chewbacca figure a Toy Nerds Silver Rare sticker as finding something as awesome and as well preserved will be a challenge.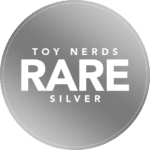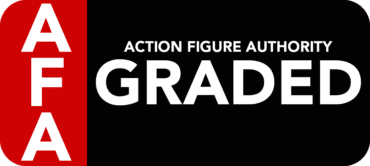 1 in stock
Add to Wishlist
Product name: Chewbacca
Year produced: 1983
Toy line: Return Of The Jedi
Brand: Kenner
Size: 3 3/4 inch
Condition: This figure has been AFA graded with a score of 80.
Shipping: $8 flat rate shipping or free shipping for purchases over $149. All parcels are sent via auspost and include tracking. All parcels are packed by collectors using our white glove shipping service.
$

35.00




Bail Organa, among other Senators was one of the founding fathers of the Rebellion. This specific action figure is based on Bail Organa's appearance in The Revenge Of The Sith. The figure came with a removable hard-plastic cloak (hard to remove, but possible), and a blaster, which fits perfectly into Bail's right hand and holster. The figure stands safely without additional help, but he does have peg holes in his feet.

The Star Wars Revenge of the Sith toy line was introduced by Hasbro in 2005 and includes the characters and vehicles from the newly realesed Star Wars: Episode III Revenge of the Sith. Hasbro managed to gap the bridge between children and adult collectors very well by mixing up figures with action features, but also great articulation and nice character likeness. . Each figure includes a stand recreating an environment from the film and for the first time, individual figures were released as retail exclusives with retailers such as Toys R Us and Target each receving exclusives.

This figure is in great condition, carded and Sealed, brand new in factory blister pack.

Shipping: $8 flat rate shipping or free shipping for purchases over $149. All parcels are sent via auspost and include tracking. All parcels are packed by collectors using our white glove shipping service.

Afterpay available